July 27, 2017
Justin Bieber hits photographer with pick-up truck in Beverly Hills
Justin Bieber has hit a photographer with his pick-up truck after trying to leave a church in California.
The superstar inadvertently struck the paparazzo with the front right tyre of his Dodge Ram outside the Saban Theater in Beverly Hills on Wednesday evening.
Footage from TMZ shows Bieber kneeling down and tending to the injured man - asking the press pack to step back "and give us space".
He stayed by the photographer's side until he was stretchered away by paramedics, and Bieber then had a brief chat with police officers at the scene.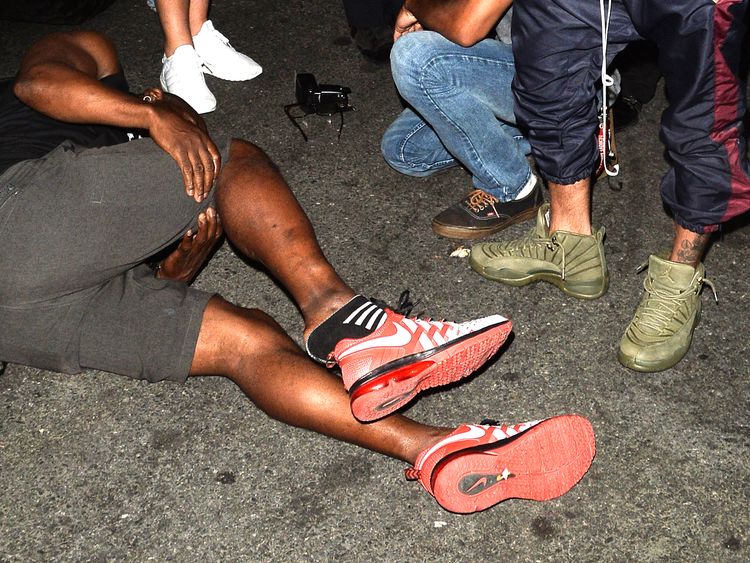 Lt Scott Dowling, from Beverly Hills Police, said the photographer was taken to hospital with injuries that are not life threatening.
He added: "The driver of the vehicle completed the investigation on scene and was released."
On Tuesday, Bieber announced the sudden cancellation of remaining dates on his world tour - and said he needed to rest after being on the road for two years.
In a message to fans, the singer added: "I love you guys, I think you guys are awesome. I'm sorry for anyone who feels, like, disappointed or betrayed, it's not in my heart or anything and have a blessed day."
His manager Scooter Braun also apologised for the abandoned gigs in North America and Asia, but said the Canadian-born star's "soul and well-being" come first.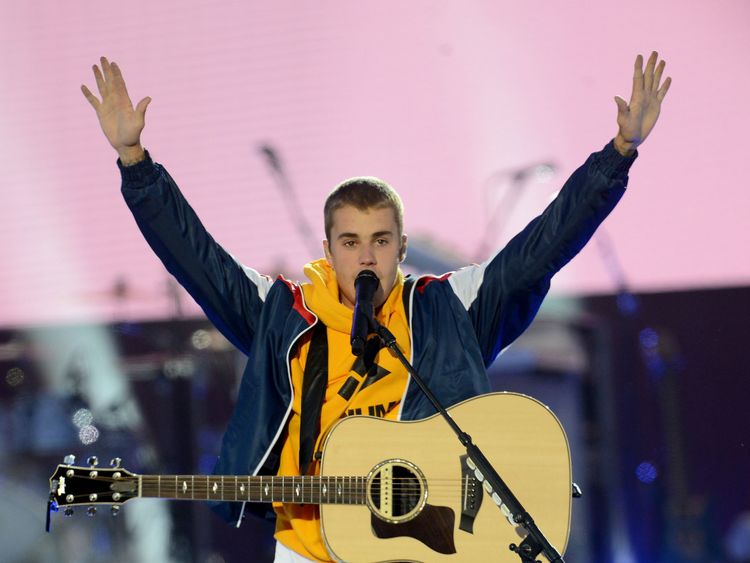 Bieber has had several run-ins with the law after shedding his clean-cut teen image - and last week, he was banned from performing in Chinafor "bad behaviour".
In 2013, the 23-year-old raised eyebrows after he was filmed being carried up the Great Wall of China by his bodyguards.
He also stripped on stage to reveal his torso and rode around shirtless on a Segway in Beijing.
Connect with us on    FACEBOOK    and   TWITTER   to see all of our Film, Music, Fashion and Lifestyle News and Posts Direct in your Feeds! On our Social Media Pages You'll also get a whole host of fun content as well weird and wonderful posts that don't make it onto here!  Keep some FUN in your social media with FLIXAL !
We hope you love reading the Articles, News and Reviews on Flixal but did you know you can also Watch Film & TV and also take part in our Film Club? Did you know you can WIN tickets to Film Premieres, you can get invites to Exclusive Events and MUCH MUCH MORE! Did you know you can download over 300,000 e-books on Flixal? That's right we have  our e-book section is totally  free to members? Thats right  There's so many reasons to enjoy using Flixal
Flixal Video on Demand and Digital Broadcast Platform provides you the viewer with an ever growing channel of Film, TV, Sport and Entertainment. There's no need to Sign Up to a monthly Membership fee, you can simply click and Stream or Download. The choice is YOURS!  Download to your TV, Computer or Mobile Device to View on or Offline or Stream from the site or one of our Broadcast Delivery Partners. We couldn't make it any easier! Why do we offer you so many options? We want to make entertainment more fun, more easy and much less hassle.
We are able to broadcast all over the world online and on TV, but we are working hard to make that not be our limit. We are working with our team to create new markets and develop platforms for parts of the world that are yet to get access to Streaming and Digital Download platforms. We are working with the latest most high tech Data steam teams to utilise their new codec to deliver 4k and UD so that fantastic quality content can be provided anywhere.
We are working with Content Creators Direct and with Distributors to create a wide variety of Content for you to choose from. Are you a Content Creator? Would you like to have your content Broadcast and Monetised through our platform? Get in touch with us today here!  Want to see something we don't have yet? Let us know! Got a story for us to feature? Get in touch!
At Flixal we love everything FILM   MUSIC  FASHION  LIFESTYLE   and we love bringing it to you. Click the relevant section to see more or browse all the articles.
Welcome to our world  Welcome to FLIXAL